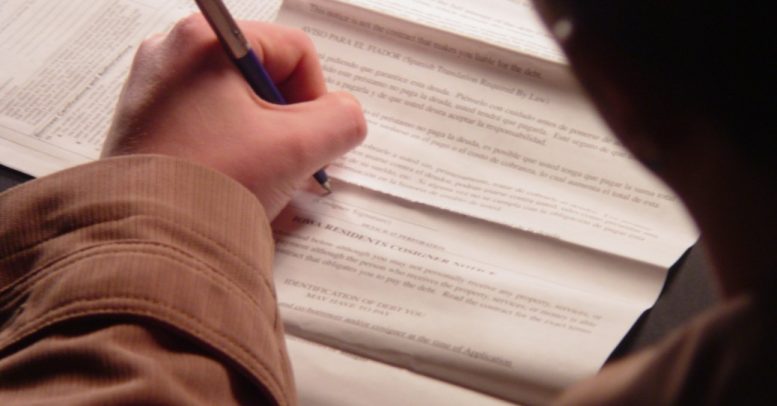 29 Jan
Uncategorized
TRID And The Title Industry — 3 Key Challenges
by Punctual Abstract
Up and down the real estate pipeline, the recent TRID (TILA-RESPA Integrated Disclosure) ruling is making big changes. What does this mean for title professionals? First and foremost, rapid adjustment to a new landscape.
In the fall of 2013, the Consumer Financial Protection Bureau (CFPB) ruled that certain key disclosures and regulations in the Real Estate Settlement Procedures Act (RESPA) and the Truth in Lending Act (TILA) were to be integrated. Essentially, this necessitated the use of new CFPB forms in any transaction relating to a mortgage. After analysis and implementation, the new rules and forms came into effect at the beginning of October 2015.
Increased Care and Accuracy in All Forms
The new disclosure rules require title agencies to provide increased transparency and accuracy in all research and recommendations they provide to clients — whether those clients are lenders, realtors, or attorneys. Since the information on the Closing Disclosure Form (CDF) directly affects the loan estimate, rates and fees must be accurately and precisely conveyed.
If a title agent presents research that is found to be incomplete or incorrect, it affects the final dollar amount of the loan estimate and necessitates a long and costly re-disclosure process. As such, it is strongly recommended that title agencies slow down, take care, and double-check every piece of information before releasing it to clients. A more objective strategy would be to work with an abstracting firm like Punctual Abstract, as many title agents have already done.
Premium Calculation Changes
One of the biggest challenges title companies face is the new calculation methods set in place by the CFPB. Under the new regulations, the "cash to close" and "cash from/to the seller" amounts may be inaccurate in areas where it is standard for the seller to pay for the original owner's title insurance. Adjusting these numbers can cause a great deal of confusion for title professionals, despite the TRID ruling's stated purpose of increased transparency.
No Grace Period. Period.
The Homebuyers Assistance Act, which would have established a four-month grace period for TRID noncompliance, passed the house without amendment early in October of 2015, a mere four days after TRID went into effect. But that's as far as it ever got. The White House vetoed the bill and has threatened to veto other bills with similar aims. As it stands, the CFPB has only promised that they would "correct," as opposed to punish, lenders and title agencies found to be in violation of the integrated disclosure requirements.
Working with Punctual Abstract
With few guarantees out there for title agents, Punctual Abstract is here to help. As one of largest abstracting firms in the Gulf South Region, we facilitate real estate transactions for title companies, mortgage lenders, and attorneys nationwide. Our services include full abstract searches, title commitments and opinions, document filing and recording, curative work, and much more. For more information on how we streamline closings, visit our homepage or contact us directly.