Punctual Abstract supports the establishment and maintenance of a workplace that encourages environmental and social support for a healthy lifestyle. Our objective is to enhance the physical, emotional, and intellectual health of our employee population and their spouses through means of awareness, education and onsite health promotion programs.
Personal trainer, Dalton Hunter, is an entrepreneur, an all-natural bodybuilder and fitness enthusiast who leads Punctual Abstract's corporate wellness program. Dalton has built quite a reputation for himself in the fitness industry, earning a prestigious internship with Todd Durkin at Fitness Quest 10 in San Diego, California. While there, he assisted Durkin in training several NFL players such as Drew Brees, Aaron Rodgers, and LaDainian Tomlison. Dalton obtained his Bachelor's degree in Sports Science/Health and Wellness at Nicholls State University, and holds many training certificates.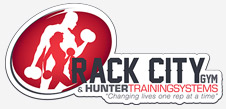 For more information please contact Whitney Honeycutt White whoneycutt@punctualabstract.com, or by phone 800-588-0046 ext. 20.