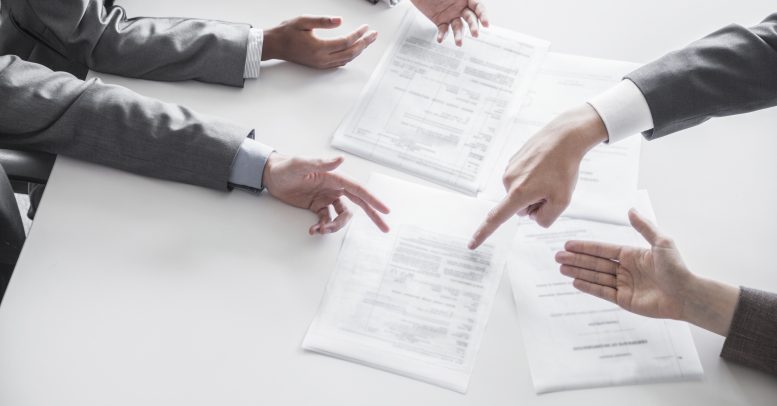 15 Feb
Uncategorized
Understanding The Most Common Loan Application Errors
by Punctual Abstract
As the TILA-RESPA Integrated Disclosure (TRID) grace period draws to a close, compliance needs to be a top priority for lenders. Most pertinent for those in the secondary market is the fact that many investors are refusing to buy mortgage loans due to compliance and regulation issues.
According to a December 2015 Moody's Investors Services credit outlook report, third-party financial firms discovered TRID compliance issues in over 90% of audited loans. Interestingly, even though the vast majority of the infractions were relatively trivial, investors continued to reject these "scratch-and-dent" or "defective" loans.
Loan Estimates and Closing Disclosures
One common infraction that creditors make is listing the Loan Estimate (LE) and the Closing Disclosure (CD) under the same date. TRID stipulates:
The consumer must receive the CD no less than three business days prior to the consummation, and
The revised LE may not be provided on or after the date of the CD receipt. Therefore, if both are given the same date, the LE has de facto been filed after deadline.
Consistency and Thoroughness
Minor technical requirements such as text formatting can also have a major impact. Confusing the m-dash and hyphen to write "Title-Settlement Agent Fee" instead of as opposed to "Title — Settlement Agent Fee," for example, is a common error.
Inconsistencies between forms and omission of contact details are other common culprits for TRID noncompliance flags. Not all state sales contracts require the license numbers of agents or brokers on the CD, so the lenders preparing one may omit it out of habit.
CD Access Authorization Forms
Legal disclosure requirements are complex and demanding, causing major problems as loans transition between the primary and secondary markets. Third-party nonpublic personal information (NPPI) authorizations give access to borrowers' CDs; however, after sending a loan file to investors, many lenders find that these forms are considered insufficient by investors, as they do not meet the disclosure requirements set by laws like the Gramm-Leach-Bliley Act. Localized authorization forms are available in some states, but they are also looked upon unfavorably by investors.
Why Work with Punctual Abstract?
Regulation and compliance costs are increasing, and lenders and loan officers across the country are looking for credible vendors to help them secure their bottom line. Punctual Abstract is here to help. Our business is founded on creating strong partnerships and effective communication, and that's why we continue to enjoy the business of many repeat customers. For more information, please visit our homepage or contact us directly at our Harvey, LA office.