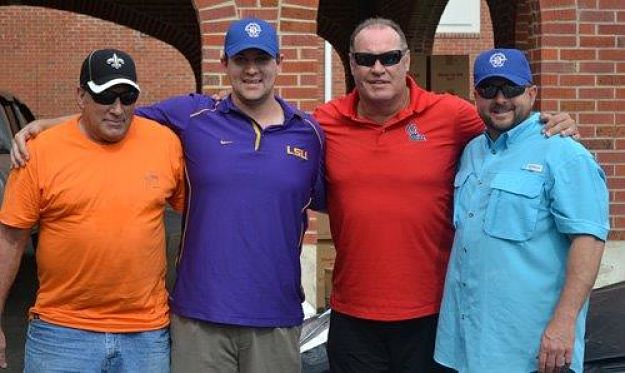 26 Feb
Uncategorized
Join Us In Helping LA Tornado Victims
by Punctual Abstract
Vicious tornadoes swept through southeast Louisiana on Tuesday, destroying over 100 buildings, injuring dozens of residents, and killing two. As we have done in the past, the Punctual Abstract Disaster Relief Group is partnering up with former Saints player John Fourcade and the Fourcade Brigade to lend a helping hand.
Want to help?
For the next two weeks, we will be accepting donations for the St. John the Baptist, Ascension, St. James, Assumption, & Livingston parish tornado victims.
Please note that NO CASH will be accepted. We will accept the following donations:
Non-Perishable Food Items
Personal Care Needs
Toys
Yard Essentials
Cleaning Supplies
Gas Cards
Wal-Mart Gift Cards
Clothing
We are also accepting donated boxes for all items to be neatly organized. Any local businesses looking to donate items is also a great idea!
When?
We are accepting items until Friday, March 11th. Drop off hours will be from 7 am-5pm, Monday-Friday.
Where?
Drop off site is at Punctual Abstract Co., Inc.
3705 Day Street
Harvey, LA 70058
Questions?
If you have any further questions about how to get involved, please contact Ariel Hunter by email at ariel@punctualabstract.com or by phone at (504)-341-7900 ext. 20.
Punctual Abstract Disaster Relief Group
Punctual Abstract is a title abstracting company located in Harvey, LA. For more information on our abstracting services or the Punctual Abstract Disaster Relief Group, please contact us or visit our homepage today.