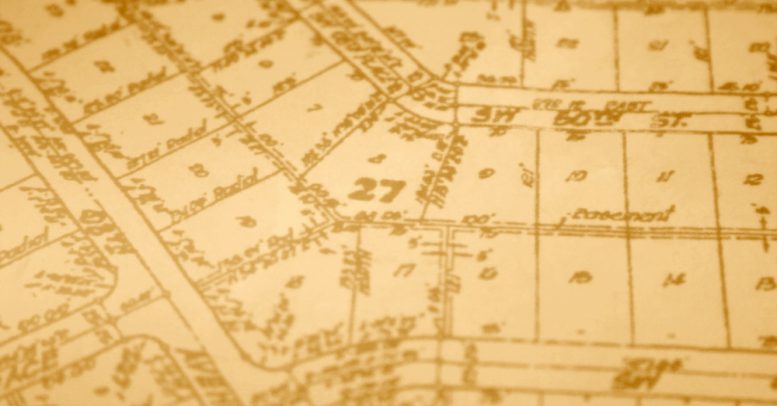 29 Jul
Uncategorized
Top 10 Reasons to Have a Property Surveyed
by Punctual Abstract
An increasing number of lenders are telling potential homebuyers that property surveys are unnecessary. But with numerous property disputes in the news, including one that could redraw the line between Texas and Oklahoma, it's clear that knowing the metes and bounds of a piece of property–as well as having access to its environmental certifications, zoning opinion letters, and floodplain classification–is more important than ever.
Here's why:
1. Boundary Lines
It is critical to know the exact location of boundary lines and other lines of possession or occupancy before you build a fence, add a sunroom, or pave a driveway. Often the survey shows that you and your neighbors were operating under false assumptions about the boundary line between your properties. Before installing a fence, you want to make sure it will be on your property, not your next door neighbors.
2. Gores, Overlaps, and Gaps
Most surveys will include a statement that is part of the boundary line certification, that unless overruled by the survey, states there are no discrepancies between the boundary lines of your property and the one adjoining it. This statement is especially significant if your property borders alleys, roads, highways, or streets.
3. Rights-of-Way, Easements, and Abandoned Roads
A survey will display all conditions imposed by law and reflected in your property title and other agreements. For example, if your property blocks a neighbor's access to the road, there might be an old agreement that allows them to walk through your yard to access the street.
4. Ponds, Rivers, Creeks, Streams, Wells, and Lakes
While a typical survey only reports visible or surface waters, underground and wetlands are topics better covered by other professional inspections.
5. Join Driveways, Party Walls, Rights-of-Support, Encroachments, Overhangs, or Projections
You may have an obligation by law to support your neighbor's driveway by maintaining your own, possibly unbeknownst to you or your neighbor.
6. Existing Improvements
In general, a surveyor will certify that the buildings and all improvements, alterations, and repairs to the property that exist at the time of the survey are not in violation of laws or restrictions, including those regarding height, bulk, dimension, frontage, building lines, setbacks, and parking. The surveyor should of course also tell you if any improvements are in violation of any local ordinance or other law, putting you on notice to make a change.
7. Water, Electric, Gas, Telephone, Drains, Wires, Cables, Vaults, Manhole Covers, Catch Basins, Lines, and Poles
Above-ground poles and wires are obvious, but a surveyor usually can report on the existence of underground cables and drains too, provided that information is given by your utility companies and municipality. These are important for two reasons. First, utility companies may have the right to use part of your property for upkeep, and second, it is critical to know the location of underground utilities before beginning construction or excavation.
8. Cemeteries
While unlikely, it is possible that there is an old burial ground in your backyard. The survey will show the exact location of any old cemeteries on your plat.
9. Access, Ingress, and Egress
At a minimum, your survey should state whether there is physical vehicle ingress or egress to an open public street. It could also specify adequacy of access for a certain purpose, such as delivery vehicles, emergency vehicles, and driveways for tenants.
10. Zoning Classification
You likely already know whether your property is zoned for residential or light industrial use. However, your zoning classification could put specific restrictions on how you use the property. After you have a completed, certified survey, consider consulting an attorney to make sure your use of your property is in compliance with zoning ordinances, or any other legal advice surrounding your property survey.
Punctual, Accurate Title Abstracts from Punctual Abstract
Punctual Abstract is a national title abstracting company that provides a one-stop solution for full title abstracts, current owner searches, document retrieval & filing, deed preparation, and much more. Our business is founded on creating strong partnerships with effective communication and consistent, reliable service. For more information on our many services, please visit our homepage or contact us directly at our Harvey, LA office.