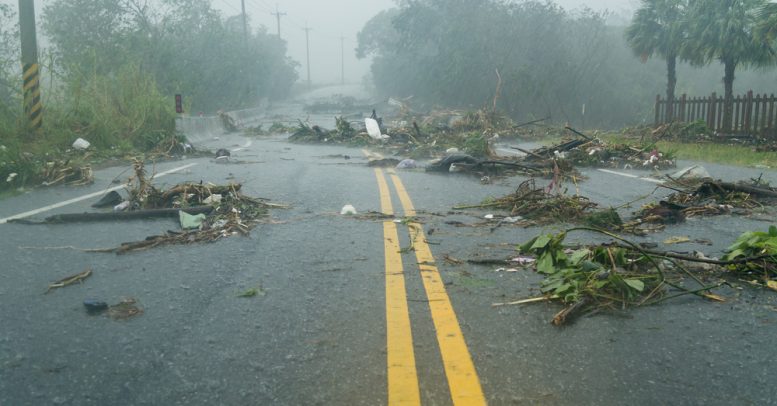 15 Oct
Uncategorized
Why Are the Most Expensive Cities Among the Most Disaster-Prone?
by Punctual Abstract
Mother Nature can wreak unavoidable havoc. Recent damage in the U.S. includes raging floods that swept through Louisiana, wildfires across the West Coast that forced tens of thousands from their homes, and water damage from Hurricane Matthew's storm surge and flooding across the southeastern states.
Despite the dangers that come with living in parts of the country at a higher risk for natural disasters, homes in those counties, in fact, appreciated at higher rates over the past year. A recent report from ATTOM Data Solutions, a housing data firm, showed that homes in riskier counties appreciated at 6.5%, compared to just 3.2% appreciation in safer counties.
U.S. Natural Hazard Housing Risk Index
ATTOM's U.S. Natural Hazard Housing Risk Index examined the risk of earthquakes, floods, hail, hurricanes, tornadoes, and wildfires in over 3,000 counties nationwide. The index also reviewed home sales and price trends in over 800 counties during the first half of the year.
Two examples of counties that are both expensive and at high risk are Silicon Valley's San Jose County and Florida's coastal Miami-Dade County. Overall, however, buyers bought more homes in secure communities, perhaps scared away by natural disaster threats and high prices. And over the past ten years, property appreciation in risk-free counties rose 9.5% compared to just 1.9% in the riskiest areas.
Shifting Demand
Demand from buyers and sellers is starting to shift from glamor markets, full of natural beauty and natural hazard risk, to safer, less naturally attractive markets that also have less natural hazard risk, according to ATTOM's Senior Vice President, Daren Blomquist. Awareness of insurance risks from natural disasters is higher now than it was during the last housing boom. Many buyers have also been priced out of the glamor market due to the rate of rising prices.
Two of the Riskiest Counties
Two of the three riskiest counties for natural disasters are in Oklahoma (Oklahoma County and Cleveland County), a state that has suffered storms, tornadoes, flooding, and wildfires lately. There has also been an increase in earthquakes, blamed on the billions of barrels of wastewater being pumped back into the ground during oil and natural gas explorations.
Locals' devotion to their communities may partly explain why the report found homes in the safest counties sold for 39% less than those in more dangerous areas. The estimated market value of these hazard-free properties was also 33% less on average (at $187,291) than homes in the dicier areas.
National Service with a Local Touch: Punctual Abstract
Located just outside of New Orleans in Southern Louisiana, a region that has seen its fair share of natural disasters, Punctual Abstract knows the importance of professional expertise in property transactions. We operate throughout the Gulf Coast and across the nation, providing full abstracts and attorney opinions for lenders, title companies, and abstractors. For more information on our services, please visit our homepage
today!