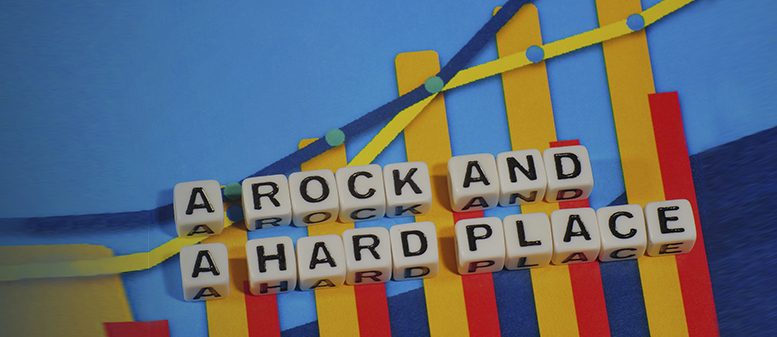 24 Aug
Real Estate
How One State is Solving Home Affordability
by Punctual Abstract
This is a story about supply and demand, about basic economic principles, and how one state is ideally situated to solve one of the greatest problems in the housing market today: lack of home affordability.
Home Prices And A Stubborn Inventory
According to the most recent quarterly report from the National Association of Realtors (NAR), home prices breached another all-time high in the second quarter of 2017. Prices rose in a surprising 87% of measured markets. 154 of the largest 178 metropolitan areas registered increases in median home prices. The national average stands at $255,600. More than any other factor, these hikes are due to a severe scarcity of homes.
To make matters worse, the U.S. Department of Housing and Urban Development and the U.S. Census Bureau recently issued a report that showed housing starts decreasing in July. Single-family home construction has barely nudged in the last several months. Most builders are focusing on multifamily construction, leaving those in the market for single-family homes stuck with few options.
How One State Is Solving The Home Affordability Problem
Across the country, home prices are rising. In many areas, the precipitous rise has been caused by an acute shortage of homes. One state in particular is tackling the inventory problem with gusto, alleviating affordability concerns for would-be homebuyers: Texas. Texas is on a crazy-fast home building spree. Just three Texas markets make up 10% of all building permits in the U.S. Allow that to sink in.
The three markets are Houston, Austin and Dallas. Dallas takes the cake for homebuilding in the country, with nearly 49,000 projected permits. Houston takes second place in the nation with 48,000.So, why the boom in the Lone Star State? The right mix of conditions: lots of flat and developable land and a business-friendly regulatory approach that has led to significant job creation. This environment has impacted the economy and the real estate market in three ways:
– Job growth, which provides a steady source of income and creates greater demand for housing.
– Income growth, which is causing existing homeowners to trade up to newer, bigger homes; and allowing renters to make the leap to ownership.
– Home price appreciation. As is the case with all goods and assets, a low supply of housing causes the price to increase. This incentivizes suppliers to create more.
Texas, of course, isn't alone in trying to solve the death of available inventory in the country, but they are leading the pack. New York rounded out the top three, with a projection of just over 40,000.
Your National Solution With A Local Touch
From our office in Harvey, LA, Punctual Abstract serves lenders, title agents, and abstractors nationwide. With knowledgeable abstractors and advanced technology, we typically provide polished abstracts within a 24 to 48-hour timeframe. For more information, please visit our homepage today!