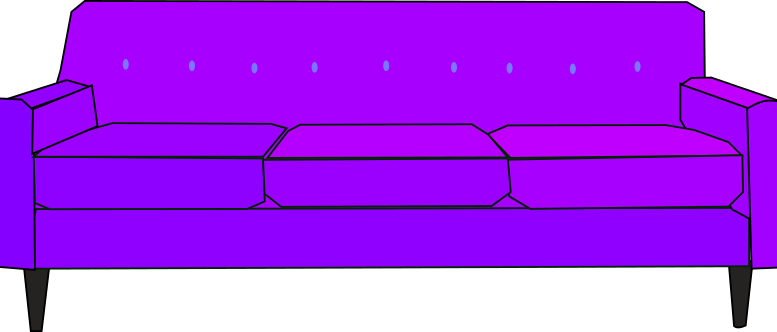 23 Jan
Real Estate
No Couch on the Porch and Other Strange Real Estate Laws
by Punctual Abstract
Real estate laws are made up of federal, state, and local statutes that govern how individuals and organizations may use, develop, or transfer real property. At the state and federal levels, real estate laws are generally pretty uniform. When you get down to the local level, however, things get downright weird.
Strange Real Estate Laws
Aspen, Colorado
They ruin all the fun! In this snowy ski-town, throwing snowballs at public or private property is illegal. Lumped into the same law is a prohibition of throwing any missiles of any kind at public or private property. This includes shooting guns — a part that we certainly agree with!
Boulder, Colorado
Take for instance Boulder, Colorado, where it is illegal to have a couch on your porch. As with the rest of the items on this list, the law tells you something about the town. What kind of people would put couches on their porches? College students, of course, and Boulder is a huge college town, home to the University of Colorado. Other college towns across the country have followed in Boulder's footsteps.
Ridgeland, Mississippi
In Ridgeland, Mississippi it is illegal to install burglar bars on the outside of your windows. They may be installed inside so they are not visible to the street, but not on the exterior. Homes with burglar bars that were installed before 1996 are exempt.
Walnut, California
This town has something against dirt, sand, rock, cement, rock, trash, rubbish and dead animal carcases. All of them are not allowed on your property. Though with the ongoing California drought, this code is not being enforced too much. Many homeowners have opted for eco-friendly landscaping, like decorative rocks, that require no water.
Your National Solution with a Local Touch
Punctual Abstract is a national title abstracting company located in Harvey, LA. Whether you need an abstractor for a certain county or region, or you're looking for a national provider, Punctual Abstract is here to help.
We have extensive experience performing commercial and residential abstracts of all kinds and perform complete title searches plus attorney opinion package-deals all with the same average turn-time of 24-48 hours! Visit our homepage or contact us today for more information.