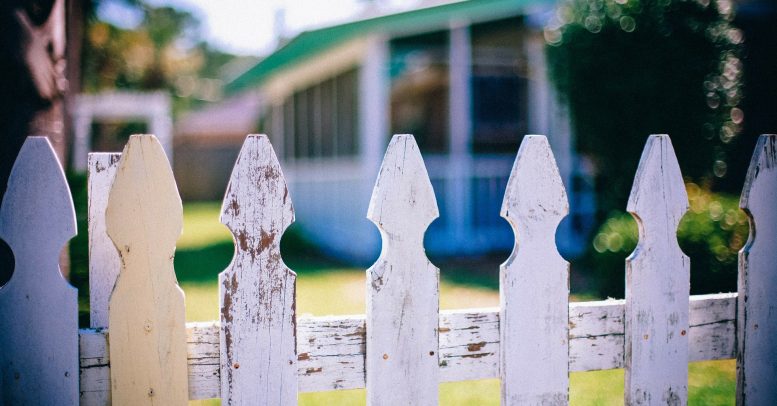 26 Mar
Architecture
Spite Houses: The Long and Colorful History of Homes Built to Annoy Neighbors
by Punctual Abstract
Spite houses are buildings constructed or modified for the express purpose of irritating someone — usually a neighbor, but also sometimes a municipal government or the public at large. Here are a few famous examples, plus a link to an article where you can discover more spite houses. We hope you enjoy!
The Skinny House
One of the most well-known examples of a spite house is the Skinny House in the North End of Boston. The background story is this: Two feuding brothers inherited land from their deceased father back in 1874. While one of the brothers was away serving in the military, the other brother built a large home on the property that he was sure would leave no room for another structure. He was wrong. Upon returning from his military service, the other brother built a skinny home alongside his brother's that was just tall enough to block the sunlight from his brother's yard. At 10.4 feet (3.2 m) in width in the front and tapering to 9.25 feet (2.82 m) in the rear, the Skinny House has the distinction of being the narrowest home in Boston. Despite its small size, it sold for $900,000 in 2017.
The Alameda Spite House
Another 10-foot wide residence, this time in California, was also borne of spite. This time, the spite was directed not at a family member or a neighbor, but the city of Alameda. Perhaps better called a "defiance" house, this home was originally meant to be a mansion by the landowner, Charles Froling, until the city seized the majority of his land in order to build a street, according to Atlas Obscura. Amazingly, he managed to cram 1,135 square feet of living space into it.
The Alexandria Spite House
"Get off ma lawn!" That's what John Hollensbury was sick of yelling at the noisy neighborhood kids and the horse-drawn wagons and the loiterers that used the narrow alleyway next to his home back in the 1800s in Virginia. So he built a tiny residence, 7 feet wide by 25 feet long, to seal off the alleyway once and for all. The tiny home, which is now used as a pied-a-terre by its longtime owner, still bears marks from the past, most notably the scrapes from wagon wheels on the home's living room walls, which used to be sides of the alley.
For more spite houses, check out 9 Uniquely Annoying Spite Houses here: https://www.mnn.com/your-home/at-home/blogs/uniquely-annoying-spite-houses
About Punctual Abstract
Punctual Abstract is your national solution with a local touch, a national title abstracting company located in Harvey, LA. Whether you need an abstractor for a certain county or region, or you're looking for a national provider, Punctual Abstract is here to help.
We have extensive experience performing commercial and residential abstracts of all kinds and perform complete title searches plus attorney opinion package-deals all with the same average turn-time of 24-48 hours! Visit our homepage or contact us today for more information.