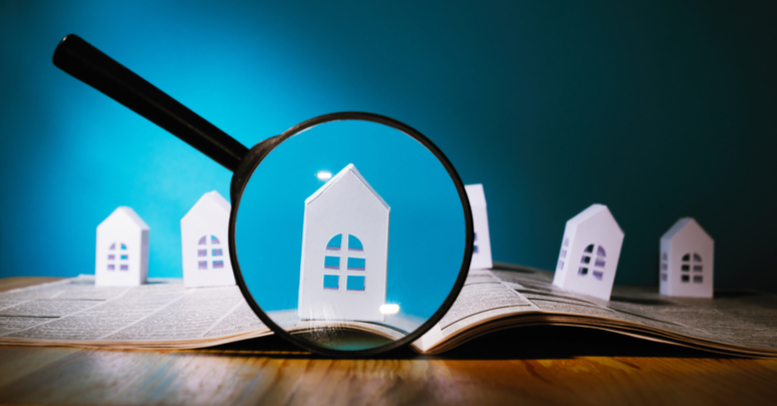 08 May
Real Estate
,
Real Estate Agents
2018's Fifty Best Markets for Realtors
by Punctual Abstract
The best real estate agents in the country earn over $100,000 a year. Though skill and tenacity have a lot to do with success, so does being in the right place at the right time. To that end, Fit Small Business performed an analysis of the biggest 50 metropolitan centers in the United States to determine which were the best markets for realtors.
Their report took into account eight weighted metrics, drawing from sources including the Bureau of Labor Statistics, Trulia, Zillow, and the United States Census Bureau:
Mean annual wages
Percent of sales that were 'flips'
Percent of listings with price reduction
Days on market
Inventory measure
Location quotient
Median price cut percentage
Median sales price of homes
The Top 10 Best Markets for Realtors
1.) Los Angeles – Long Beach – Anaheim, CA
No surprises here that Greater LA is considered best among the best markets for Realtors. It scored high in every metric examined. Realtors earn major commissions per sale. Despite the large inventory, homes only last 64 days on the market. LA realtors earn an average of just over $63,000 a year.
2.) Boston, MA
Realtors in Beantown earn an average of $67,400 per year thanks to high median sales price of $464,100. It also ranked in the top 15 in four other metrics.
3.) San Francisco, CA
Real estate valuations in San Francisco are through the roof. So are Realtor salaries. The average San Francisco Realtor pulls in over $96,000 a year.
4.) Chicago, IL
Great home supply, excellent time-on-market, and a high percentage of "flips" make the Windy City a great place to be a Realtor in 2018.
5.) Washington, D.C.
The nation's capital is friendly to Realtors, who earn $62,320 a year thanks to good inventory and high median sales price.
6.) New York, NY
New York has four categories in the top 10, which explains why Realtors there earn more than anywhere else in the country: $97,610 a year,
7.) Denver, CO
Homes only stay on the market around 67 days in Denver, and Realtors are handsomely rewarded for their hard work, earning fourth-most in the nation: $78,630 annually, on average.
8.) Miami – Fort Lauderdale, FL
Miami Realtors do quite well in sunny Florida, earning $72,380 per year, eighth best in the country.
9.) San Jose, CA
The capital of Silicon Valley, San Jose is a somewhat small market compared to the others on this list. Yet median sales price is a whopping $1,165,000. Realtors in San Jose earn a respectable $62,300 annually.
10.) Riverside, CA
Low competition is one reason Realtors do so well in Riverside. A median sales price of  $339,000, 13th among the 50 largest metro areas, is another.
The Rest of the 50 Best Markets for Realtors
11.) Providence, RI
12.) San Antonio, TX
13.) Austin, TX
14.) San Diego, CA
15.) Nashville, TN
16.) Phoenix, AZ
17.) Philadelphia, PA
18.) Orlando, FL
19.) Dallas – Fort Worth, TX
20.) Charlotte, NC
21.) Las Vegas, NV
22.) Minneapolis – St. Paul, MN
23.) Atlanta, GA
24.) Portland, OR
25.) Sacramento, CA
26.) Virginia Beach, VA
27.) Seattle, WA
28.) Baltimore, MD
29.) Raleigh, NC
30.) Birmingham, AL
31.) Richmond, VA
32.) Tampa, FL
33.) Memphis, TN
34.) St. Louis, MO
35.) Oklahoma City, OK\
36.) Salt Lake City, UT
37.) Detroit, MI
38.) Houston, TX
39.) Buffalo, NY
40.) Hartford, CT
41.) Kansas City, MO
42.) Jacksonville, FL
43.) Milwaukee, WI
44.) Columbus, OH
45.) Rochester, NY
46.) Louisville – Jefferson County, KY
47.) New Orleans, LA
48.) Cleveland, OH
49.) Pittsburgh, PA
50.) Cincinnati, OH
About Punctual Abstract
Punctual Abstract is your national solution with a local touch, a national title abstracting company located in Harvey, LA. Whether you need an abstractor for a certain county or region, or you're looking for a national provider, Punctual Abstract is here to help.
We have extensive experience performing commercial and residential abstracts of all kinds and perform complete title searches plus attorney opinion package-deals all with the same average turn-time of 24-48 hours! Visit our homepage or contact us today for more information.