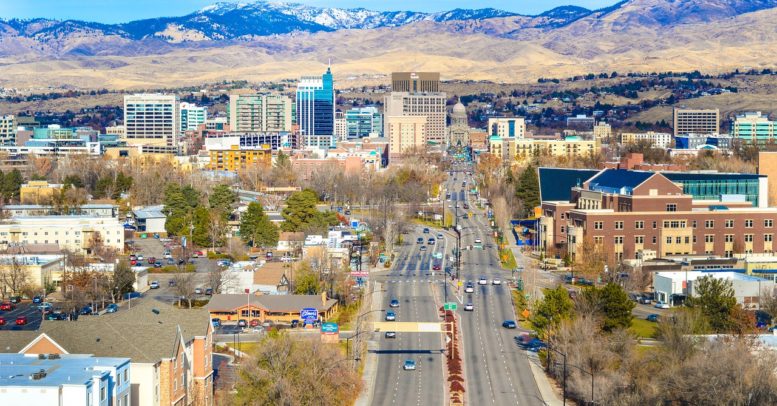 15 Apr
Real Estate
Where Homes are Selling Fastest & Slowest
by Punctual Abstract
Birds are chirping and flowers are poking up out of the soil. You know what that means: Listing season has begun in earnest!
Although we have seen historically low inventory and faster-than-average sales on a national level, the story is different on a market-by-market basis.
In this edition of the Punctual Abstract blog we'd like to explore the 5 cities where homes are selling the fastest and the 5 cities where homes are selling the slowest. Basically what we're looking at are the top buyer's and seller's markets.
Because while most articles look at just one factor — home prices — how long it actually takes a home to sell can tell you a lot about the health of the market.
The data in this blog comes from a Realtor.com analysis of the top 250 largest metropolitan areas over the last year.
We hope you enjoy!
Low Inventory: Seller's Market
1. San Jose, CA: Median days on market – 30.1
The new boom town for tech, San Jose might have seen a 10% drop in median home prices, but it's still going strong, especially in areas near Google's headquarters.
2. Salt Lake City, UT: Median days on market – 37
Home to lovers of the great outdoors, Salt Lake City has buyers chomping at the bit to buy, whether it's the suburbs or the city. Salt Lake has a LOT of new homes on the market, but not enough to keep up with persistent demand.
3. Seattle, WA: Median days on market – 37.8
Despite a dip in prices and the fact that houses are staying on the market 19 days longer than last year, this Pacific Northwest metropolis still makes it to our top five fast-selling markets. Although there are fewer bidding wars than last year, buyers still have to be on high alert if they want to find a home.
4. Denver, CO: Median days on market – 40.2
Denver has become a hotbed of bidding wars. Offers come in by the hour. It's also seeing more cash offers in the midst of a prolonged housing shortage.
5. Boise City, ID: Median days on market – 40.9
This Idaho mountain town has become a magnet for Americans seeking new opportunities in an interesting tech industry. High-demand areas include the North End, with its charming, early 1900s wooden homes.
High Inventory: Buyer's Market
1. Brownsville, TX: Median days on market – 130.9
The higher the price, the longer the house is going to sit on the market in Brownsville. Many buyers have good reason to expect concessions from sellers to help cover their closing costs.
2. Claremont, NH: Median days on market – 119.0
Despite a major overhaul to downtown Claremont, the cost of living in New England is proving too much for many. Families in the area are earning about $12,500 less than the rest of New Hampshire.
3. Houma, LA: Median days on market – 112.8
This charming Cajun town just down US-90 from Punctual Abstract has never quite recovered from the drop in oil prices back in 2015. However, if you're shopping in the Mulberry School District, keep an eye out as these houses go fast.
4. Salisbury, MD: Median days on market – 111.8
This quaint coastal town was named one of the top places to find a forever home. Known for its Maryland blue crab, it lacks first-time buyers with 4 in 10 people looking to buy over the age of 60.
5. Lynchburg, VA: Median days on market – 110.5
Sellers don't stand much of a chance in a market where inventory increased by 53% over last year unless they're in a high-demand area like Boonsboro.
Change is the only constant in real estate, so stay tuned to the Punctual Abstract blog for more timely insights.
Your National Solution with a Local Touch
Punctual Abstract is a national title abstracting company located in Harvey, LA. We offer boots-on-the-ground and online services for Title Insurance Underwriters, Residential Title Agents, and Foreclosure Law Firms.
Our extensive experience, accurate abstracts, speedy turnaround times and access to national civil records meet the needs of both residential and commercial clients.
Visit our homepage or contact us today for more information.