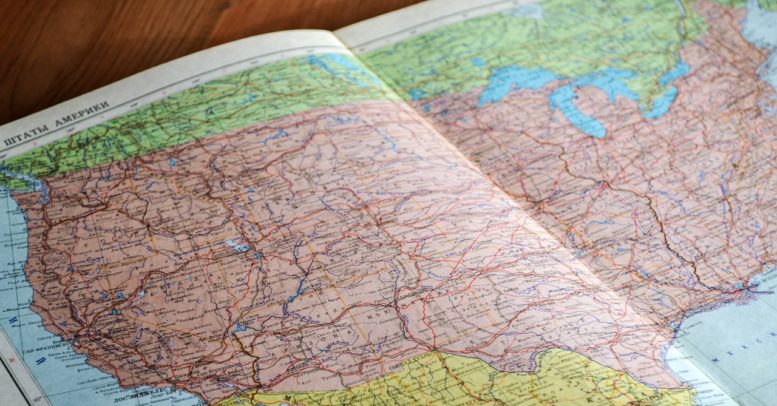 23 Apr
Real Estate
,
Real Estate Agents
Interactive Map Reveals Local Real Estate Data in any County
by Punctual Abstract
Zimmerman/Volk Associates is credited with inventing the target market method of real estate market research.
Now they've created a stunning interactive map just in time for the spring listing season with granular information on local real estate markets.
Learn the following about any county in the country with the click of a button:
Median household income
Median home value
Number of households
Mobility distribution index
Among other things, the data can be used to learn what the potential pace of change is and how fast new development can be absorbed.
How to Use the Map
Unlike other housing market maps produced by real estate databases like Zillow, Zimmerman/Volk Associates' map focuses on two key factors: migration and real estate mobility.
These are expressed in the:
State Household Absorption Index: which shows how well a county attracts households compared to the rest of the state
National Mobility Distribution Index: which shows how well the county attracts households compared to the rest of the country
A value of over 100 on either index indicates that the county is experiencing more in-migration than would be expected based on its size relative to the state or country.
Counties with higher indices appear red and orange. Counties with lower indices appear yellow and green.
A Look at our Parish
So, take for instance Jefferson Parish, Louisiana, the parish where Punctual Abstract is located.
You can see that 34 percent of people migrating to our parish came from nearby Orleans Parish. You can see the median household income for the parish and the median home value.
Jefferson Parish's State Household Absorption Index is 93.19, meaning it's experiencing just about what you would expect in terms of in-migration based on its size. Nearby Orleans Parish is experiencing slightly higher than expected in-migration with a value of 129.
Though the map provides lots of information, more granular data is available when you create an account with Zimmerman/Volk Associates.
Your National Solution with a Local Touch
Punctual Abstract is a national title abstracting company located in Harvey, LA. We offer boots-on-the-ground and online services for Title Insurance Underwriters, Residential Title Agents, and Foreclosure Law Firms.
Our extensive experience, accurate abstracts, speedy turnaround times and access to national civil records meet the needs of both residential and commercial clients.
Visit our homepage or contact us today for more information.