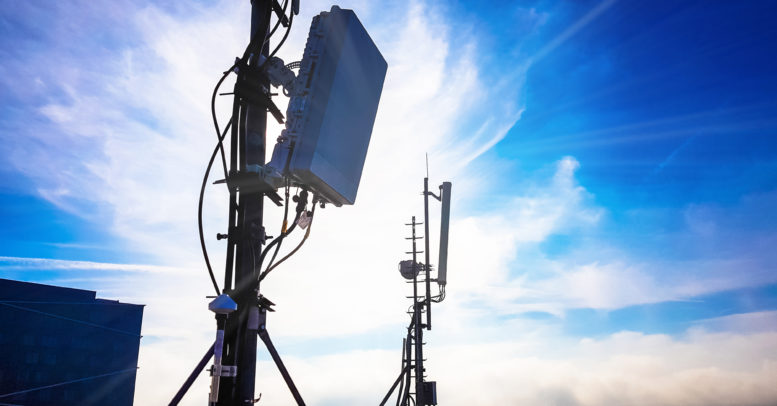 17 May
Real Estate
How the 5G Revolution will Impact Real Estate
by Punctual Abstract
You've probably heard about 5G by now — the next generation of wireless technology. What is it and how will it impact real estate? First, let's define 5G.
The "G" in 5G stands for "generation."
1G, the first wireless technology, enabled the first cell phones, which were roughly the size of a brick. The second generation network, 2G, increased reliability and ushered in mass adoption (the flip-phone era).
3G, which brought speeds from 200 kbps to a few megabits per second, was the real game changer, because it was fast enough to allow for mobile internet. Hence the smartphone age began.
4G ushered in the world we now live in, of streaming video, ride sharing, and there being an app for basically everything.
So what's the big deal with 5G? Is it just going to be faster than 4G?
5G will be faster than 4G — fast enough to download an entire 2-hour film in a few seconds. It will also experience fewer delays and be able to connect to more devices at once without slowing down. This will allow the "Internet of Things" to become a reality — a world in which not only are we all connected to each other, but everything is connected to the internet, and therefor connected to everything else.
So how will 5G impact real estate?
5G requires 90 percent less energy, which will greatly enhance the battery life of remote devices used for home security, while also bringing down their cost and increasing their effectiveness.
5G will also make it far easier to transmit much-higher-definition video from surveillance cameras. High-def videos will be about four times clearer than they are today.
Unlike 4G and previous generations that relied on large cell towers, 5G will transmit from many smaller cell towers which telecoms can place on rooftops, inside buildings and on building exteriors.
This will create an opportunity for many more property owners to profit from leasing space to telecoms. Annual cell tower lease rates currently average around $45,000 a year. Smaller 5G towers aren't likely to command that kind of annual lease, but property owners who rent space for them still stand to make substantial passive income.
Those property owners who do lease 5G cell tower space to telecoms should make sure to include a fixed amount of equipment in the lease agreement so they can charge more if the telecom wants to add more equipment.
This is the big change coming with 5G, and it will impact real estate in a number of ways.
Homes with "connected" fixtures, appliances and even building materials will be far more desirable than those that are "unconnected." Roofs will be connected and will automatically report when there's damage or when the gutters need to be cleaned. Refrigerators will have sensors that send you a reminder when something is running low or order it automatically when it has been finished.
With everything in a building connected to the internet and collecting data, property managers and commercial real estate owners will have unprecedented access to usage analytics. Real estate agents will be able to provide more engrossing virtual reality tours than ever before.
It's truly the next frontier!
Your National Abstracting Solution
Punctual Abstract is a national title abstracting company located in Harvey, LA. We offer boots-on-the-ground and online services for Title Insurance Underwriters, Residential Title Agents, and Foreclosure Law Firms.
Our extensive experience, accurate abstracts, speedy turnaround times and access to national civil records meet the needs of both residential and commercial clients.
Visit our homepage or contact us today for more information.