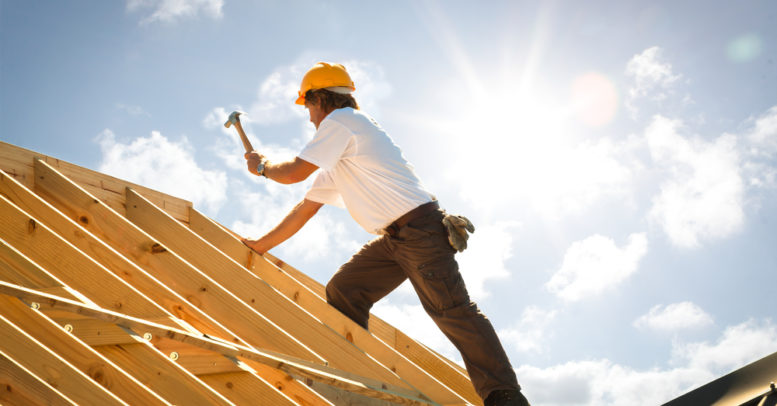 15 Jul
Real Estate
Infographic Shows Where the Housing Market Stands 10 Years After the Crash
by Punctual Abstract

Last month marked 10 years since the end of the Great Recession. A decade later, the American Land Title Association examines how the housing market has changed and whether the American dream of homeownership is still within reach with a handy infographic.
Before you click the link below to take a look, a little explanation is required: 
The light blue ring at the center of the circle represents the values present in 2009, which for the sake of comparison equals 100. The yellow, misshapen ring surrounding the blue ring represents the same values as recorded in April 2019. By comparing the two, you can see what has changed and by how much. 
Key Takeaways: 
Affordability Improved
Largely thanks to lower mortgage rates and increasing incomes, consumer home-buying power increased by 54 percent since 2009. The rate on a 30-year, fixed mortgage is roughly 1 percentage point lower than in 2009. On the national level, homes are more affordable.
Buying Power Trumps Price Increases
While the infographic also registers a 51-percent increase in nominal home prices, they are more than offset by the greater consumer home-buying power represented on the right side of the infographic.
Supply Woes
Many new homeowners are reluctant to move or upgrade because they locked in historically low mortgage rates. Many older homeowners are opting to retire without downsizing. These trends have combined and increased average home tenureship to 11 years from just under seven years in 2009. This has a significant impact on housing supply. 
You'll notice that housing starts, represented in the sharp horn-like shape in the bottom left of the yellow ring, have doubled since the end of the recession, but levels are still inadequate to satisfy demand. 
Your National Abstracting Solution with a Local Touch
Accurate. Punctual. One point of contact for local searches nationwide. Punctual Abstract is a SOC 1 Type 1 Certified abstracting firm with millions of abstracts performed since 1993.
Our proprietary software, Punctual Abstract Base System (PABS), integrates with your title/escrow platform to improve data integrity and SLA's. Projects are generally completed within 24 to 48 hours. 
Located in Harvey, LA, we offer boots-on-the-ground and online services for Title Insurance Underwriters, Residential Title Agents, and Foreclosure Law Firms nationwide.
Visit our homepage or contact us today for more information.