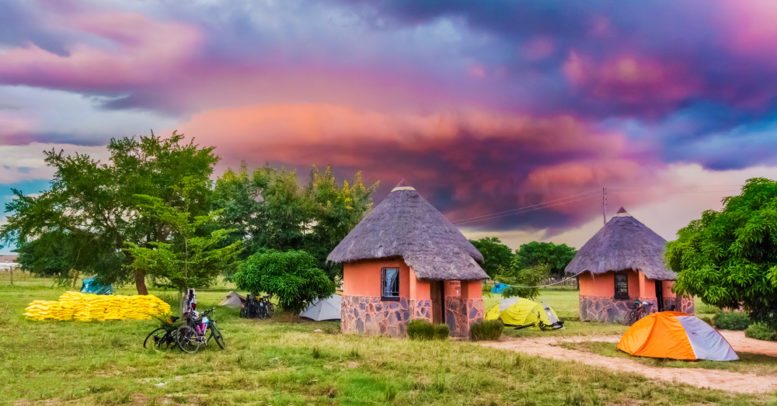 15 Aug
Title and Real Property
Overseas, Blockchain Deed Recording Is Already Happening
by Punctual Abstract
Though it's long been predicted that Blockchain would work its way into real estate — specifically with regard to deed and title recording — our states' traditional deed recording systems have proven advanced and reliable enough to keep the disruptive technology at bay.
(As a reminder, Blockchain is a distributed ledger system that records transactions and is maintained across numerous computers that are linked in a peer-to-peer network. It's the technology behind Bitcoin and other cryptocurrencies.)
But overseas — particularly in areas where the land title systems are incomplete, unreliable or corrupt — the use of Blockchain for recording land interests has delivered immediate and profound benefits.
Blockchain Deed Recording Overseas
Did you know that only 30 percent of the world's land owners have official title to their land? In Zambia, for instance, there are 500,000 land records, but less than 200,000 of them are complete. Having the title to your land in Zambia increases your home's value an average of 10x.
The Zambian government was slowly, painstakingly, working through the backlog of 300,000 land records, but they were only issuing 7,000 real property titles a year.
That changed in 2018 when they began using Blockchain to create land records. In the first three months, they issued 56,000 real property titles — blowing their 7,000-per-year pace out of the water.
Zambia isn't alone in experimenting with Blockchain in the world of real estate.
Georgia (the country) is hoping to transfer its land registry system to Blockchain and bring the duration of a real estate purchase down from several months to 10 seconds. Their blockchain system already stores more than 2 million extracts about land titles on the public Bitcoin blockchain.
Experiments are also underway in the UK to see how Blockchain can improve the buy-sell process, as well as the process of land registration.
To learn more about how the Blockchain deed recording systems in Georgia, the UK and Zambia work, check out this article.
Your National Abstracting Solution with a Local Touch
Accurate. Punctual. One point of contact for local searches nationwide. Punctual Abstract is a SOC 1 Type 1 Certified abstracting firm with millions of abstracts performed since 1993.
Our proprietary software, Punctual Abstract Base System (PABS), integrates with your title/escrow platform to improve data integrity and SLA's. Projects are generally completed within 24 to 48 hours.
Located in Harvey, LA, we offer boots-on-the-ground and online services for Title Insurance Underwriters, Residential Title Agents, and Foreclosure Law Firms nationwide.
Visit our homepage or contact us today for more information.