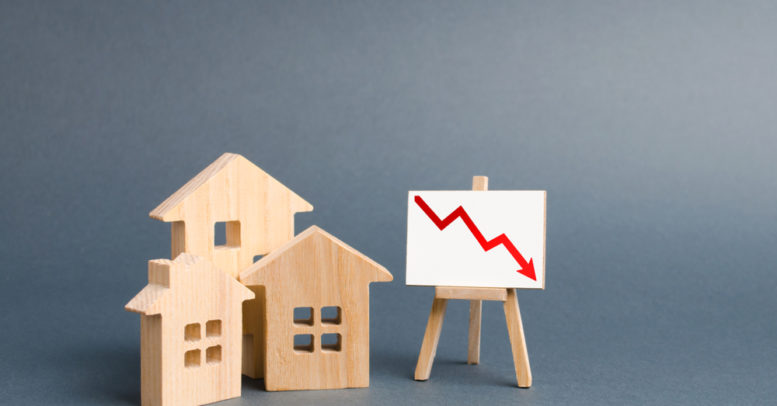 18 Sep
Real Estate
Why the Foreclosure Rate is Hitting a 20-Year Low
by Punctual Abstract
Foreclosure starts fell to their lowest level in more than 18 years last month — 36,200. That's a 23% drop from the same time last year and the lowest number for any month since December 2000.
To put that in perspective, the last time there were this few foreclosures "Independent Women Part I" by Destiny's Child was atop the Billboard Chart, followed by Shaggy's "It Wasn't Me."
Prepayments Skyrocketing
The number of loans in active foreclosure totaled 253,000 in August, the fewest since 2005. Thanks to low interest rates, prepayments are increasing. There was a 5% increase from July to August (a 3-year high). The prepayment rate in August represented a 62% year-over-year jump and a 250% increase from the 18-year low hit in January of this year.
So what's behind the picture perfect foreclosure figures?
Solid growth in family income and increasing home prices across the country are the primary driver of low mortgage delinquency rates.
The U.S. National Home Price Index continues its steady climb — with the largest year-over-year gains in Phoenix, Las Vegas and Charlotte, North Carolina — and U.S. household income has grown for three consecutive years.
Impact of Natural Disasters
The mortgage delinquency rates would be even lower if it weren't for the numerous natural disasters in 2018, from hurricanes on the Gulf and Atlantic coasts to California's historic wildfires.
But surprisingly, the biggest percentage increases in delinquency rates were in areas affected by flooding, largely in the Midwest and Southeast. The largest annual increases in delinquency rates in the country were in Kentucky and Ohio, followed closely by Illinois and Indiana.
Your National Abstracting Solution with a Local Touch
Accurate. Punctual. One point of contact for local searches nationwide. Punctual Abstract is a SOC 1 Type 1 Certified abstracting firm with millions of abstracts performed since 1993.
Our proprietary software, Punctual Abstract Base System (PABS), integrates with your title/escrow platform to improve data integrity and SLA's. Projects are generally completed within 24 to 48 hours.
Located in Harvey, LA, we offer boots-on-the-ground and online services for Title Insurance Underwriters, Residential Title Agents, and Foreclosure Law Firms nationwide.
Visit our homepage or contact us today for more information.