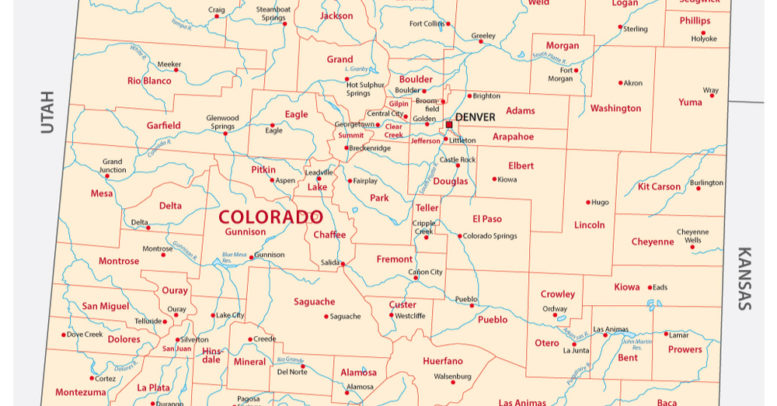 08 Oct
Title and Real Property
Colorado County Takes Man's Property, Gives it to Someone Else
by Punctual Abstract
If you've read Punctual Abstract's 51 Rare but Important Real Property Laws & Practices in 51 Jurisdictions, you know that deed requirements vary significantly from state to state.
Unfortunately, many deeds that fail to meet the jurisdiction's requirements or contain errors that render them unmarketable are still recorded. It is a county clerk's job to record documents, not to analyze them to determine their legality.
This fact, along with the ever-present possibility for human error and/or process breakdown at the clerk's office, explains the need for title insurance.
The case out of Pueblo County, Colorado is particularly revealing.
In May 2018, Pueblo West resident Matthew Anderson purchased a plot of land next to his property from Benjamin George for $12,000 so he could build a garage. He then registered a deed with the Clerk and Recorders Office.
In July 2019, Anderson received a letter stating that he was in violation of the community's covenants by storing his RV and trailer on vacant land. To be in compliance, he had to join the properties together into one address, so Anderson hired a surveyor to help prepare the paperwork.
Surveyor told of "improper deed"
When the surveyor arrived at the courthouse and began pulling documents, she was informed that Anderson's deed had been improper and the property had been taken out of his name and transferred back to the former owner, Benjamin George — despite the fact that Anderson had a signed and certified deed on file.
After being asked for clarification on the case, Clerk and Recorder Gilbert Ortiz responded:
As the Pueblo County Clerk and Recorder, I am charged with recording certain official documents, including deeds and other records relating to real property. My office, however, does not – nor is it permitted to – give advice or make determinations on the legal sufficiency or consequences of those documents. Absent a few specific statutory exceptions, Colorado law instructs me to record a document so long as it appears to fall within a proper categories of records. With respect to this specific incident, I can make no comment except to emphasize my confidence in the work my staff performs.
Pushed further, Ortiz said the problem with the deed had to do with C.R.S. 38-30-113, which states that for a Colorado deed to be recognized as legal it must contain the words "convey" and "sell."
The lesson is this, in the words of Matthew Anderson: "The lady down there told me…I can't believe it but she told me that they'll register a piece of toilet paper if you just pay them the money."
Your National Abstracting Solution with a Local Touch
Accurate. Punctual. One point of contact for local searches nationwide. Punctual Abstract is a SOC 1 Type 1 Certified abstracting firm with millions of abstracts performed since 1993.
Our proprietary software, Punctual Abstract Base System (PABS), integrates with your title/escrow platform to improve data integrity and SLA's. Projects are generally completed within 24 to 48 hours.
Located in Harvey, LA, we offer boots-on-the-ground and online services for Title Insurance Underwriters, Residential Title Agents, and Foreclosure Law Firms nationwide.
Visit our homepage or contact us today for more information.