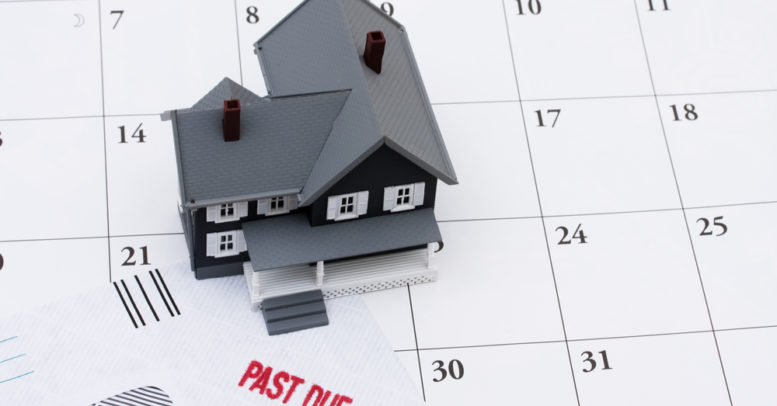 02 Nov
Mortgage and Lending
Mortgage Delinquency Data Giving Mixed Messages
by Punctual Abstract
The economy has been strong and ever and consistent as ever. Economists are looking for any signs of cracks, including the mortgage and housing markets. On those fronts, the mortgage delinquency data is giving some mixed messages. Here's what you need to know.
Mortgage Delinquency Data
The Mortgage Bankers Association's delinquency survey, which includes one- to-four unit properties, shows a drop in the delinquency rate of 56 basis points to 3.97% from Q2. That's a 50 basis-point drop since Q3 2018.
The decreased delinquencies were across all loan types — conventional, VA, and in particular, FHA, which dropped 100 basis points. The large decrease in FHA delinquency was attributed to weather-related disruptions from the spring waning.
These decreases have resulted in the lowest level of overall delinquencies in nearly a quarter century, thanks largely to a strong labor market and consistent economic growth. Alabama, West Virginia and Mississippi accounted for the largest drops in the Q2 and Q3 this year. 
Foreclosure Rates
Foreclosure rates were another story. 
There were 55,197 U.S. properties with foreclosure filings in October — including default notices, scheduled auctions and repossessions — which marks a 13% increase from September. 
That's a 17% drop from October 2018. The increase may be the result of lenders "pushing filing through the pipeline before the holiday season," said Todd Teta, chief product officer for Attom Data Solutions. 
To put the number in perspective, October's foreclosure activity accounts for just 15 percent of what it was during the worst period of the Great Recession. In other words, it's something to keep an eye on but not something to worry about.
Your National Abstracting Solution with a Local Touch
Accurate. Punctual. One point of contact for local searches nationwide. Punctual Abstract is a SOC 1 Type 1 Certified abstracting firm with millions of abstracts performed since 1993.
Our proprietary software, Punctual Abstract Base System (PABS), integrates with your title/escrow platform to improve data integrity and SLAs. Projects are generally completed within 24 to 48 hours.
Located in Harvey, LA, we offer boots-on-the-ground and online services for Title Insurance Underwriters, Residential Title Agents, and Foreclosure Law Firms nationwide.
Visit our homepage or contact us today for more information.