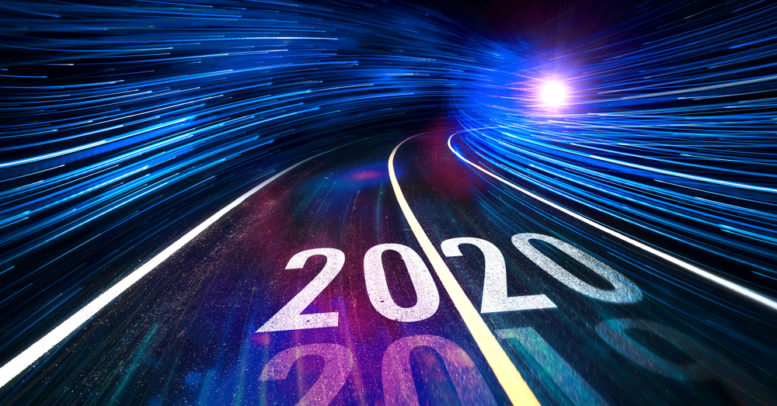 10 Dec
Mortgage and Lending
,
Real Estate
,
Title and Real Property
How Title Pros can Prep for 2020 and Beyond
by Punctual Abstract
Companies in the real estate and mortgage lending sectors are rapidly incorporating new technologies into their offerings.
Fannie Mae and Freddie Mac have both launched initiatives for electronic closings. Purchase-and-sale agreements are now being signed over the web rather than with a wet signature. Digital interactions are also making their way into traditional closings with hybrid e-closings or replacing them entirely in the case of electronic signings with remote online notarization. 
The days of delivering convenience by having a closing office in every corner of your local market are numbered, if they're not already over. The day when the real estate transaction is completely digitized — from loan application, to contract submission, to electronic closing — is all but guaranteed. The only question is when.
To stay current and to maintain business, title companies need to be able to provide both kinds of experiences in 2020: the in-person, talk through everything kind of experience as well as the streamlined, all-digital experience. If you don't have remote online notarization capability, you can likely partner with vendors who do. 
What Threats Come with the Digital Age?
No new opportunity comes without risks. As is often the case, there is a trade off between convenience and security. In the world of real property title and closings, that means greater opportunities for fraud and theft.
Between 2015 and 2017, the FBI reported a shocking 1,100% jump in the volume of "real estate related email compromise scams." These scams not only became more prevalent, but the losses more staggering. Over the same period, the total amount of funds lost grew 2,220%. 
The lion's share of the increase in wire fraud is due to business email compromise and email account compromise. In 2019, 11,300 victims of wire fraud schemes were recorded by the FBI Internet Crime Report, with victims ranking from title companies and buyers to sellers. 
The most important step title companies can take to avoid wire fraud in 2020 is the same as ever — education. To get the most bang for your buck, focus on educating consumers and Realtors. Make sure you print warnings on all documents and never solicit closing funds over email — and make sure the consumer knows that you will never send wiring instructions digitally. 
Your National Abstracting Solution with a Local Touch
Accurate. Punctual. One point of contact for local searches nationwide. Punctual Abstract is a SOC 1 Type 1 Certified abstracting firm with millions of abstracts performed since 1993.
Our proprietary software, Punctual Abstract Base System (PABS), integrates with your title/escrow platform to improve data integrity and SLAs. Projects are generally completed within 24 to 48 hours.
Located in Harvey, LA, we offer boots-on-the-ground and online services for Title Insurance Underwriters, Residential Title Agents, and Foreclosure Law Firms nationwide.
Visit our homepage or contact us today for more information.