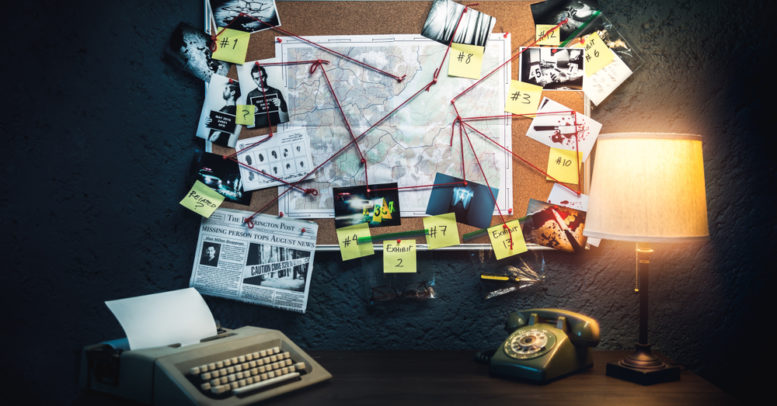 18 Dec
Title and Real Property
Government Forms Fake Deeds Task Force to Handle Surge in Fraud
by Punctual Abstract
You know it's bad when someone can commit the crime they were sent to jail for while they're in jail. That was the case with Arnoldo Ortiz, who was sentenced to 10 years after pleading guilty to fabricating warranty deeds to transfer 25 Dallas property titles to himself or several of his companies. He then did the same thing with eight more properties from behind bars. 
Ortiz's method, before being locked up, was to get a legitimate document notarized and then cut and paste the notary stamp to a forged document. He successfully gained control of a retail strips worth $2 million and $6 million. In another case, Ortiz forged the signature of a vice president at CitiMortgage to transfer a home to himself that he quickly sold to an investment company for $62,500.
Ortiz's story is just one piece of a growing problem in the Dallas area: fake deeds. 
In May, it was discovered that a half-dozen Dallas properties had been deeded to companies owned by a man named William Baldridg, some with the signatures of dead people on the deeds and others with signatures of people who simply didn't exist. Baldridge would then sell the homes, frequently for cash. 
Fake deeds don't just enrich criminals, they also cost the properties' legitimate owners lots of time and thousands of dollars in litigation costs to get the matters cleared up. Without the protection of title insurance, many victims would be on the hook for tens of thousands of dollars.
How do Fake Deeds Get Recorded?
There's no way for county clerks with limited staff to check the veracity of every filed and notarized deed. Notaries are where the rubber meets the road, but scamsters have plenty of workarounds, from complicit notaries to creating a fake notary to being a notary themselves or simply cutting and pasting legitimate notary seals.
That's why federal and local law enforcement officials in North Texas are creating a "Deed Fraud Task Force" that will investigate deed fraud cases more quickly and thoroughly and bring the criminals to justice before the damage snowballs. 
The sooner these schemes are discovered, the easier it is to rectify the public record. Quicker identification of deed fraud also usually means fewer victims because real estate fraudsters tend to jump from one phony transaction to the next.
Because deed fraud is a national problem in need of creative responses, it's likely that the concept of a deed fraud task force will be taken up in other jurisdictions.
Your National Abstracting Solution with a Local Touch
Accurate. Punctual. One point of contact for local searches nationwide. Punctual Abstract is a SOC 1 Type 1 Certified abstracting firm with millions of abstracts performed since 1993.
Our proprietary software, Punctual Abstract Base System (PABS), integrates with your title/escrow platform to improve data integrity and SLAs. Projects are generally completed within 24 to 48 hours.
Located in Harvey, LA, we offer boots-on-the-ground and online services for Title Insurance Underwriters, Residential Title Agents, and Foreclosure Law Firms nationwide.
Visit our homepage or contact us today for more information.