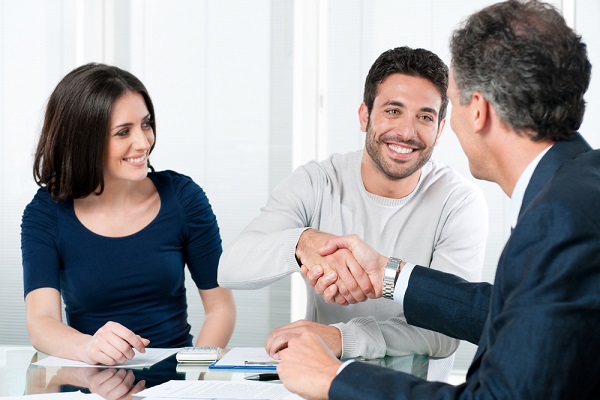 24 Jan
Uncategorized
THIS Demographic Accounts for a Larger Percentage of Home Purchases than Before
by Punctual Abstract
With the faster-than-expected recovery of the housing market making a real impact on the price of homes across the U.S., more unmarried couples are taking the plunge into homebuying as a joint effort. A study conducted by Zillow®  indicated that nearly 15 percent of home purchases made by those under 35 years old were the result of unmarried couples working together to make these acquisitions affordable.
Building Wealth amid Rising Prices
While many of the unmarried couples choosing to purchase real estate together are in committed romantic relationships, they may not be ready for marriage just yet. The wealth-building capabilities of real estate investments, however, can be a strong draw for these couples. Rising prices across the U.S. have reduced the ability of first-time home buyers to afford starter homes in some areas. By pooling resources and income levels, unmarried couples can begin accruing equity at a younger age.
Major Metropolitan Areas Most Affected
Zillow® reported that the largest increases in the number of unmarried couples purchasing homes was seen in Washington, D.C., Philadelphia and Miami. The U.S. has seen a corresponding drop in the number of single people between the ages of 24 and 35 buying homes in these areas. This demographic still accounts for about one-fourth of all home buyers.
Your National Abstracting Solution with a Local Touch
Accurate. Punctual. One point of contact for local searches nationwide. Punctual Abstract is a SOC 1 Type 1 Certified abstracting firm with millions of abstracts performed since 1993.
Our proprietary software, Punctual Abstract Base System (PABS), integrates with your title/escrow platform to improve data integrity and SLAs. Projects are generally completed within 24 to 48 hours.
Located in Harvey, LA, we offer boots-on-the-ground and online services for Title Insurance Underwriters, Residential Title Agents, and Foreclosure Law Firms nationwide.
Visit our homepage or contact us today for more information.