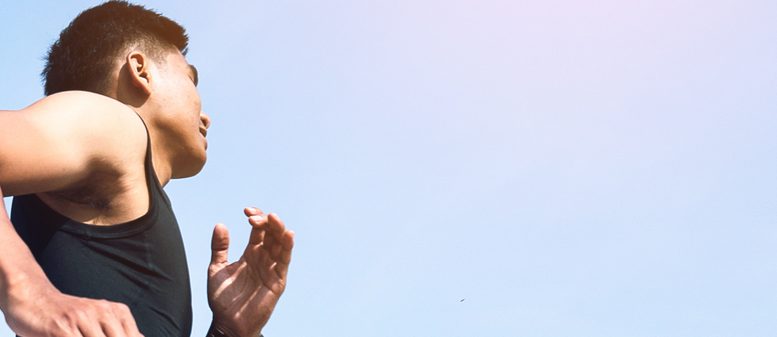 30 Jan
An Inspiring Story Of Hope
by Punctual Abstract
For many of us, staying fit and living a healthy lifestyle is a matter of discipline and attitude. For Brian Simmons, however, the obstacles are far more daunting. In a recent Fox8-WVUE story, Simmons and his battle to lose weight and get healthy was documented for viewers in our area. Punctual Abstract's own fitness guru, Dalton Hunter, was tapped to provide training services for Brian Simmons at the Rack City Gym.
Living a Healthy Lifestyle
Simmons developed mobility problems early in life and was confined to a wheelchair while he was still in his 20s. Lack of exercise combined with poor eating habits soon sent his weight into the 275-pound range, leading to added health concerns and prompting a significant change in Simmons' everyday routine. Hunter worked with Simmons to help him build upper body strength and to increase the flexibility and tone of his muscles. These concerted efforts to achieve a fit and healthy lifestyle have paid off for Simmons, who routinely competes in wheelchair body-building competitions and has won two of these contests.
A Punctual Abstract Connection
Dalton Hunter also serves as the personal trainer for Punctual Abstract's Corporate Wellness Program and puts his skills to work in providing the motivation and game plan needed to help our staff members achieve their fitness goals. Hunter has a proven reputation within the bodybuilding community and has worked with Todd Durkin and others to train players with the National Football League.
Corporate Wellness at Punctual Abstract
At Punctual Abstract, we take pride in offering our employees the best possible working environment. We put that same attention to detail and diligence to work when handling your title search and abstracting needs. Our company serves the needs of title agents, lenders and abstractors nationwide. Call us at 800-588-0046 to speak with our professional team today!