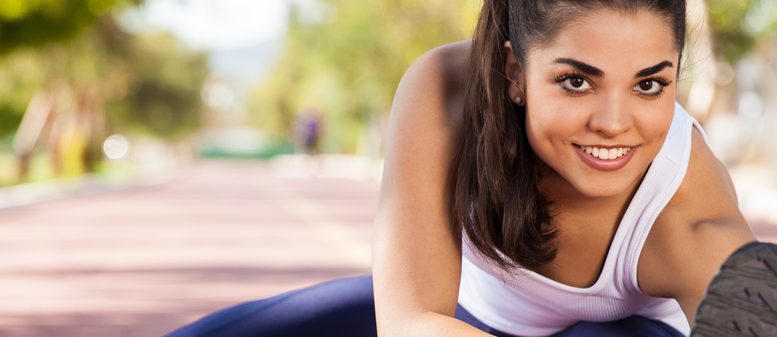 27 Jun
Daily Exercise Tips To Live By
by Punctual Abstract
Getting motivated to start exercising or stay active can be challenging. Here are some daily exercise tips to get you moving:
Exercise Bit By Bit. For Example, If Your Goal Is 30 Minutes Per Day, Do Ten Minutes At A Time Three Times During The Day.
Plan It. It's Critical To Make Time For Exercise. Schedule It And Put It In Your Calendar As You Would Something Else Important In Your Day
Get Moving Before Lunch, Even At Work. You Can Run To The Gym Or Go Squeeze In A 20-Minute Walk With A Colleague Before Your Mid-Day Meal.
Buddy Up. Exercising With A Friend Or Coworker Can Keep You Motivated And On Track. You Can Exchange Daily Exercise Tips!
Keep Moving. Try Setting A Reminder To Get Up And Walk Around A Bit Every Hour, Or Do Some Light Exercises When You're Watching TV.
Limiting Your Time In Front Of The TV And Computer Is An Easy Way To Prevent A Sedentary Lifestyle. Hit The Gym, Clean The House, Do Something Productive!
Pick Up The Pace. When You're Walking, Walk Briskly. Having A Sense Of Urgency And Increasing Your Heart Rate A Bit Is A Subtle Way To Help Control Your Weight On A Daily Basis.
Invest In A Pedometer. Step-Counters Are Inexpensive And Provide Great Motivation To Stay Active Throughout Your Day.
Sign Up For A Class. If Traditional Exercise Isn't Exciting To You, Check Out Fitness Classes Available At A Gym Or Community Center Near You. Having The Structure Of A Regular Class May Keep You On Track, And You May Learn Some New Daily Exercise Tips.
Don't Forget To Reward Yourself. Set Realistic Short-Term Goals And Treat Yourself When You Achieve Them. If You Enjoy Fitness-Related Events, Maybe Aim For A Walk-For-Charity.
Participate In A Corporate Wellness Program. For Example, Punctual Abstract's Corporate Wellness Program Involves Onsite Health Promotion Programs And Awareness Campaigns. To Learn More, Check Out Our Latest Blog.
Punctual Abstract fulfills your title and abstract needs while promoting the health of our employees and their families. Call us at 800-588-0046 to speak with our team today!