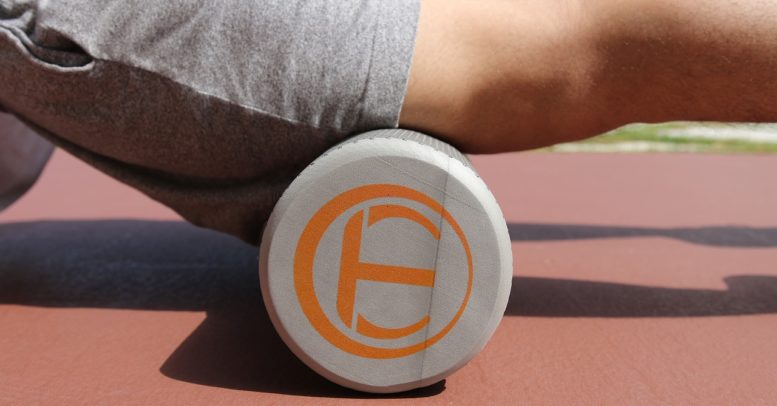 26 Feb
Foam Roller Mania: Are the Benefits Fact or Fiction?
by Punctual Abstract
One of the most common complaints people have about working out is delayed onset muscle soreness (DOMS), the pain and/or stiffness that one often feels in their muscles 24-72 hours after working out.
Trainers have noticed that their clients complain more about DOMS than the workouts themselves. Any pain they feel while working out usually passes within an hour, but pain from DOMS can linger for up to three days.
A common solution that people have been using to overcome DOMS are foam rollers. They've become hugely popular, but whether or not they can actually counteract the effects of DOMS remains questionable.  
How Foam Rollers Work
Foam rollers allow you to self-massage using your body weight in order to boost range of motion and minimize pain and stiffness. They have been known to improve blood flow and improve flexibility. Some fitness experts live by foam rollers, claiming they play a key role in muscle recovery and can prevent injuries that result from overuse or poor form.
Studies have been conducted to confirm all of these claims, and it seems that foam rollers are in fact helpful in treating DOMS. To illustrate, a study conducted by the Journal of Athletic Training found that people who used foam rollers after an intense workout experienced a boost in performance.
To use a foam roller, place it under the muscle where you are experiencing pain. Begin rolling until you have found a sore muscle. Use your body weight to hold pressure on the tender spot for up to one minute.
Calves, back muscles, glutes, quadriceps, and hip flexors are all popular targets for foam rollers.
What are the Pros and Cons of Using Foam Rollers?
PROS:
Regular use may relieve muscles, boost blood flow, and increase flexibility

They are affordable – less than the cost of a single session of massage therapy
CONS:
Not as relaxing as an actual message

Requires learning curve to get the proper results

Can be uncomfortable

Can increase likelihood of injury if used improperly, such as over a joint
Corporate Wellness at Punctual Abstract
Punctual Abstract is more than a national title abstracting company. We are a team that cares about the emotional, mental and physical wellbeing of every team member.
That's why we partnered with Rack City Gym to give our employees easy access to physical trainers and workout equipment. The end result has been healthier, happier employees as well as a huge increase in productivity.
To learn more about our Corporate Wellness Program, or if you need help fulfilling your title and abstracting needs, don't hesitate to call us at 800-588-0046 to speak with our team today.
Thanks for reading!