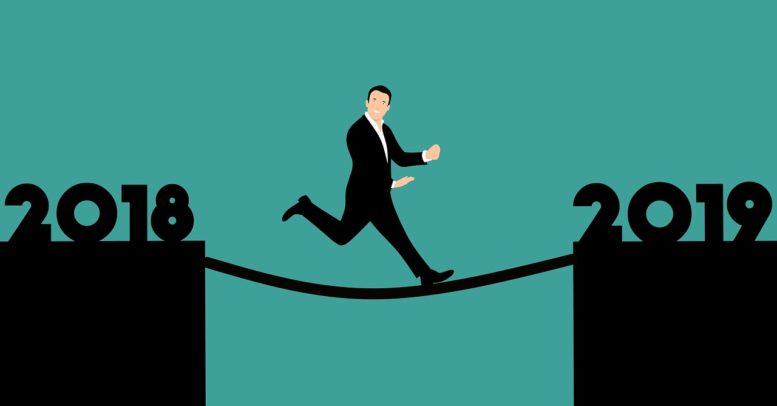 14 Nov
2019 Health and Fitness Trends Ranked
by Punctual Abstract
If it seems like every year there's a new fad diet or fitness trend that you NEED to try, then you are absolutely right. Now for the 13th straight year, ACMS's Health & Fitness Journal has ranked the health and fitness trends that will impact the coming year.
The results are based on responses from more than 2,000 health and fitness professionals from all sectors of the industry — commercial, corporate, and clinical —  from around the world.
ACMS's makes clear that their list of trends documents changes in health and fitness behavior that have already occurred. They've caught on and developed a widespread following. They aren't fads that quickly attract a following and then fizzle out just as quickly.
Health and Fitness Trends for 2019
Wearable Tech
Wearable technology, AKA fitness and activity trackers, previously occupied the top spot in 2016 and 2017 before falling to third in 2018. Now that manufacturers have corrected many of the monitoring inconsistencies that plagued the devices, wearable tech has retaken the top spot.
Group Training
For the second straight year, group training, defined as classes of more than five participants, was rated number two. This category includes everything from cardio-based classes and indoor cycling to dance-based classes and step classes.
High-intensity interval training (HIIT)
Short bursts of high-intensity exercise followed by rest took the third spot on the list, after taking the top spot in 2018 and 2014. Despite warnings from some fitness professionals who have reported higher injury rates for those practicing HIIT, it has been in the top five every year since 2014.
Fitness programs for older adults
It makes sense that a trend catering to the fitness needs of Baby Boomers, who are now entering retirement age, would be in the top five. Fitness clubs across the world are capitalizing on this demographic. Baby Boomers have more discretionary money than younger consumers and are more focused than previous generations on living and working longer.
Body weight training
Body weight training is a kind of exercise in which you use your own body weight as resistance. It's practical and inexpensive as it requires minimal equipment.
Rounding out the top 20 are:
Employing Certified Fitness Professionals

Yoga

Personal Training

Functional Fitness Training

Exercise is Medicine

Health/Wellness Coaching

Exercise for Weight Loss

Mobile Exercise Apps

Mobility/Myofascial Devices

Worksite Health Promotion and Workplace Well-being Programs

Outcome Measurements

Outdoor Activities

Licensure for Fitness Professionals

Small Group Personal Training

Postrehabilitation Classes
Check out the full report to learn more about these trends and how the health and fitness trends of 2019 compare to previous years!
Corporate Wellness at Punctual Abstract
Punctual Abstract is more than a national title abstracting company. We are a team that cares about the emotional, mental and physical wellbeing of every team member.
That's why we partnered with Rack City Gym to give our employees easy access to physical trainers and workout equipment. The end result has been healthier, happier employees as well as a huge increase in productivity.
To learn more about our Corporate Wellness Program, or if you need help fulfilling your title and abstracting needs, don't hesitate to call us at 800-588-0046 to speak with our team today.
Thanks for reading!