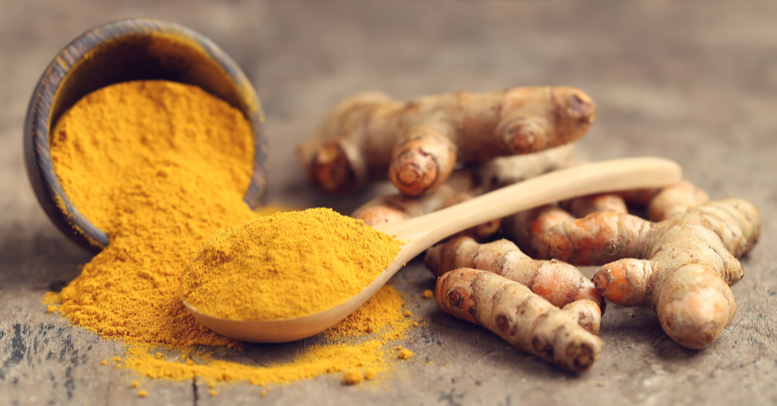 25 Sep
Health Benefits of Turmeric: Fad or Fact?
by Punctual Abstract
Everywhere you look, there it is. In the grocery store, the multivitamin shop, in your smoothie. Curcumin, the active ingredient in turmeric, is one of the most actively studied compounds around. 15,000 manuscripts have been written about it, with roughly 50 more appearing each and every week.
Pick your malady, and someone is studying whether or not turmeric can help. Baldness. Infertility. Erectile dysfunction. Glaucoma. Cancer. Arthritis. Alzheimer's. The list goes on.
This blog will help you separate fact from fiction regarding the health benefits of turmeric. But first, let's take a look at what turmeric actually is.
What is turmeric?
Turmeric is a spice similar to ginger in taste and appearance that grows across India, Asia and Central America. Also called "Indian saffron," turmeric is an essential ingredient in many recipes across cultures and has been used in traditional medicine for up to 4,000 years. 
Weighing the health benefits of turmeric
In South Asia, it's an essential part of ayurveda, a medicinal system used to treat breathing problems, pain, fatigue and rheumatism. National Institute of Health studies have shown it can help control knee pain caused by arthritis and reduce the likelihood of a heart attack after major heart surgery. Areas with diets rich in turmeric have shown a lower incidence of colon cancer.
But there's an important distinction to be made. Turmeric, the root you see in the grocery story, is not what's being studied. Most studies are looking at highly concentrated doses of curcumin, the root's active ingredient.
Curcumin is found in small quantities in turmeric, and it has poor bioavailability, which means your body metabolizes it quickly before it can enter the bloodstream and manifest its anti-inflammatory and antioxidant properties where you need them.
A study recently showed curcumin as an effective treatment for glaucoma, but only in extremely high quantities. An effective dose would equal about 25 500 milligram capsules, which would cause other problems like diarrhea and vomiting.
The bottom line?
Anecdotal evidence suggests that turmeric, when used regularly as part of a balanced diet, can result in better overall health. But as it stands, a turmeric smoothie won't cure cancer, treat glaucoma, or prevent Alzheimer's disease. Curcumin is a very promising chemical compound, and numerous studies are underway to find ways to unlock its potential. Stay tuned!
Corporate Wellness at Punctual Abstract
Punctual Abstract is more than a national title abstracting company. We are a team that cares about the emotional, mental and physical wellbeing of every team member. That's why we partnered with Rack City Gym and Hunter Training Systems to give our employees easy access to personal trainers and workout equipment. The end result has been healthier, happier employees (and CEOs) as well as a measurable increase in productivity!
To learn more about our Corporate Wellness Program, or if you need help fulfilling your title and abstracting needs, call us at 800-588-0046 to speak with our team today!