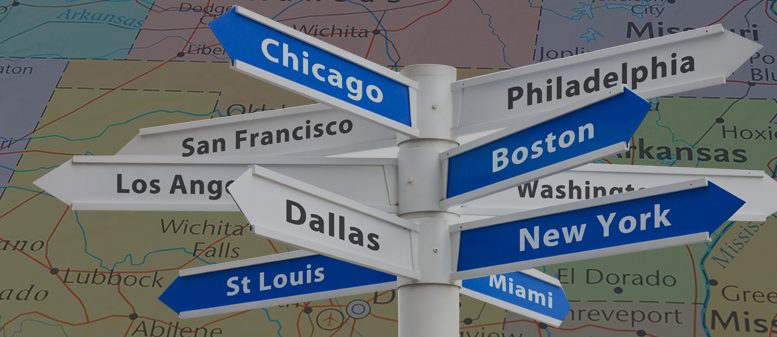 10 Oct
Business Trip? Bring Your Sneakers For These Cities' Great Running Routes
by Punctual Abstract
Looking for running routes on the road? You've come to the right place.
Whether you like traveling for business or not, you know one thing is true: it's hard to eat healthy on the road. Eating out means lots of rich, high fat and carb meals. Rushing from one appointment or event to the next means you're likely to grab some fast food once or twice. The lack of a kitchen means you can't get what you want from the store to cook yourself a healthy meal. That's why we found the best running routes in major US cities so you can burn a few of those travel-induced calories!
New Orleans
We had to put the Big Easy, our home city, first on our list. And it's not just for local pride. New Orleans has several great running routes, if you can take the humidity! If you are Uptown, one of the most popular running routes is the loop around Audubon Park. Besides featuring a lagoon with islands and migratory birds, a paved bike path, and a dirt trail, the route is peppered with pull-up bars and other workout equipment. Another option is the St. Charles streetcar line, which runs from Uptown to the French Quarter. Just make sure to run toward the streetcar so you can see when one is coming and pay attention! Also an option is City Park, the largest municipal park in the country.
Houston
New Orleans' sister city and bitter sports rival Houston has some excellent running routes too. From Buffalo Bayou Park to the Rice University Loop, there is no shortage of places to run outside and see the sights.
Chicago
The Windy City is home to a huge convention center that just happens to border one of the city's best running routes: the Lakefront Trail, an 18-mile bike path and running route that spans the entire city and offers some of the best city vistas in Chicago. Whether you are on the North Side, the South Side or in the Loop, the Lakefront Trail isn't far away! If you are on the West Side or staying in the suburbs, check out The 606, also known as the Bloomington Trail, a wooded bike path and running trail that sits on an abandoned elevated rail line.
New York City
The Big Apple is no slouch when it comes to the running scene either. Most famous is Central Park, which has enough winding trails to keep you entertained for even an extended trip. Another beautiful option is the run through Battery Park.
More Cities?
Didn't find your next business destination? Check out this article for more outdoor workout spots in major US cities.
About Punctual Abstract
Punctual Abstract is a national title abstracting company based in Harvey, LA that is committed to the health and wellbeing of its employees. That's why we started a Corporate Wellness Program led by local Rack City Gym.
To learn about our abstracting services, visit our homepage or contact us directly.