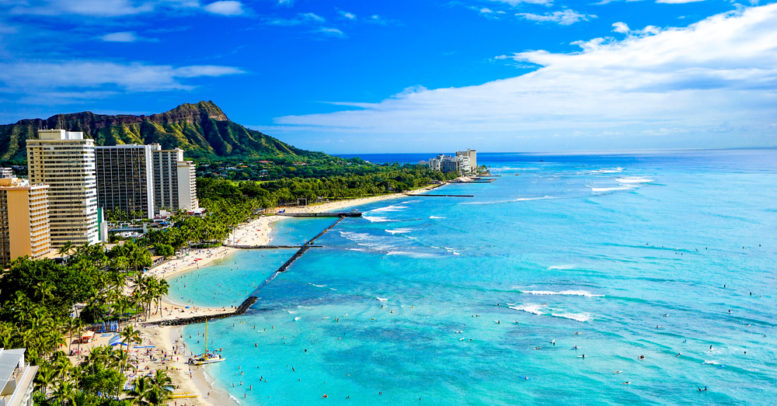 24 Sep
Title and Real Property
Trouble in Paradise? Hawaii Property Title Backlog Leaves Government Inundated
by Punctual Abstract
We've written before about a Hawaii property title issue — the ownership conundrum created when volcanoes create new land. This one, sadly, is a little less fun.
The Hawaii Department of Land and Natural Resources is buried in a backlog of 180,000 property title certificates. In 2006, the department was experiencing a one-year delay. By 2012, it had grown to three years. Now, it's six.
This state of affairs is in no way unique to Hawaii. Property title backlogs are a feature of state and federal governments across the globe. In Hawaii, as elsewhere, the backlog does not delay the sale or transfer of property. But it does deprive property owners of peace of mind and inconvenience workers at the Bureau of Conveyances.
So how does the Aloha State plan to tackle the problem?
Technology and cold hard cash. West Central Indexing, a hybrid software and title plant company, has received a $1.3 million contract to install a modern records management system that will be operational by October 2020.
The system uses optical character recognition to "provide faster and more accurate inputs as well as more work-flow flexibility to help prevent errors," according to Hawaii Bureau of Conveyances Registrar Les Kobata.
Hawaii is also planning on modernizing how it governs real estate ownership. Currently, Hawaii's Land Court System relies on its staff to validate every document with time-consuming research before issuing a title certificate.
Want to learn more about the intricacies of real property law in Hawaii? Check out our White Paper: 51 Rare but Important Real Property Laws & Practices in 51 Jurisdictions
Your National Abstracting Solution with a Local Touch
Accurate. Punctual. One point of contact for local searches nationwide. Punctual Abstract is a SOC 1 Type 1 Certified abstracting firm with millions of abstracts performed since 1993.
Our proprietary software, Punctual Abstract Base System (PABS), integrates with your title/escrow platform to improve data integrity and SLA's. Projects are generally completed within 24 to 48 hours.
Located in Harvey, LA, we offer boots-on-the-ground and online services for Title Insurance Underwriters, Residential Title Agents, and Foreclosure Law Firms nationwide.
Visit our homepage or contact us today for more information.